A Love Affair with Welding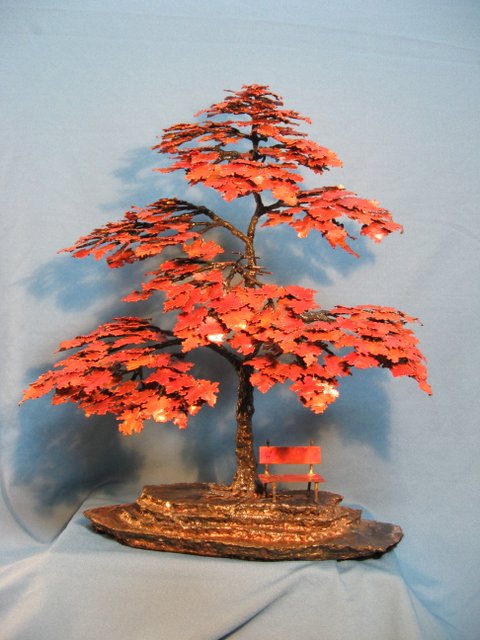 S
howed this "Autumn in Ohio" at little art/craft show in Tulsa, Ok
Priced at $650, it was admired but not sold. I am putting on my website as it is one of the prettiest ones that I have made. It will hang happily on a wall or can sit on shelf or mantle above a fireplace.
I also entered it in a little online art show at EBSQ, where it won "Patrons Mention" the only sculptural piece to do so.
EBSQ
This welded, 16.5" x 13" x 6", tree is carefully built of molten steel. After the base and all of the branches are formed, I shape each copper leaf and braze it to its own branch with a drop of brass. When all are attached, I heat and cool each leaf to various rose-red colors.
A little copper bench, which gives scale is included with tree. It is not attached, so can be moved wherever you wish. I also put a little heart and your initials on bench.
Here is a detail of the leaves.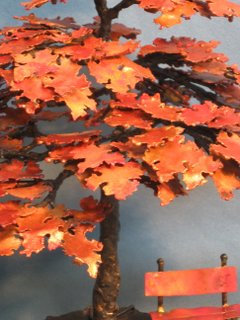 SOLD, but it gives an idea of my prices.
I will be making another one similar, if interested:



Contact Joy

or please, copy/paste, to your email account:
joygibat@cox.net
or call
(405) 329-0862





"RED OAK"

This Bonsai size tree is aprox. 10½" tall x 9" X 6". $350. Has been sold (2011)
It is welded to a steel rotating base so that you can view and enjoy it as a 3 dimensional sculpture. It also has a little copper bench that is not attached.
Any of my work can be purchased with Paypal or personal check.
Satisfaction guaranteed, I do want you to be pleased with your purchase.
Email with any questions or if you would like a bigger or smaller one.
Prices starts around $300. and do include a bench with date and a name




No new orders accepted until December 1, 2016



Contact Joy

or please, copy/paste, to your email account:
joygibat@cox.net

or call (405) 329-0862



SOME MORE VIEWS OF "RED OAK"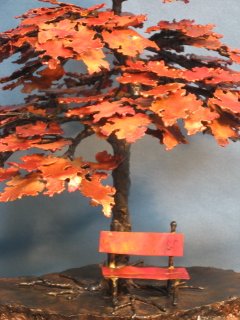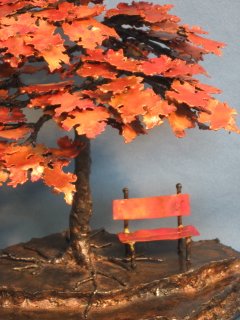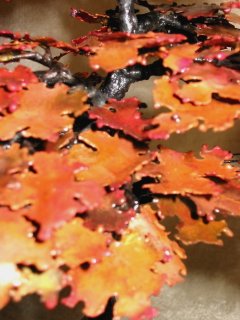 ---
Unfinished Red Oak
Took a photos of tree before most the leaves were added. Also steel base has not been polished or patina applied.
">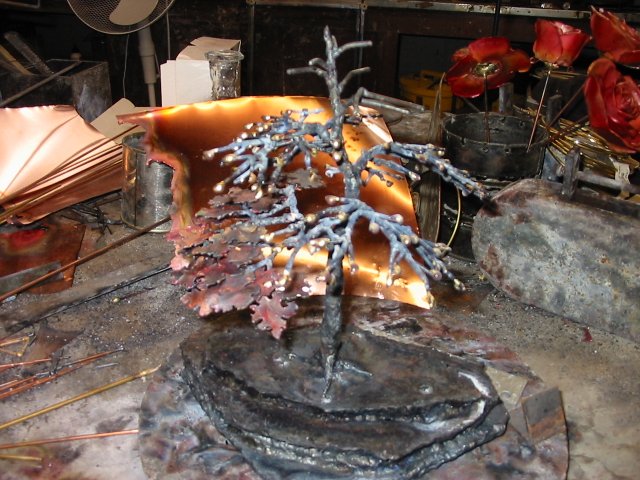 Also
I am welding some very small and inexpensive tree forms that can be hung on wall or window.|
4 inch diameter $35.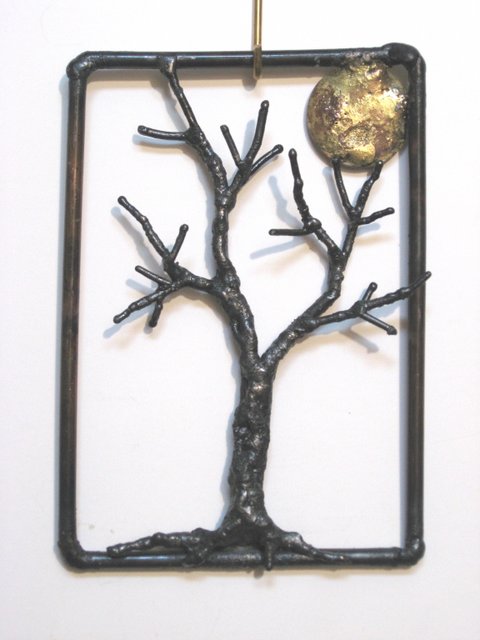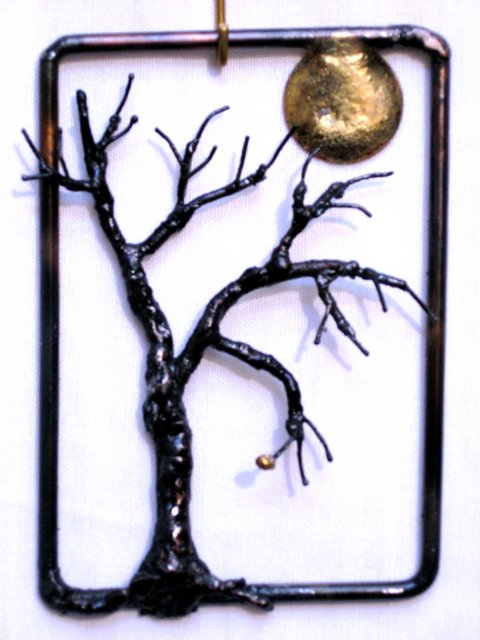 and some that are about 2.5 inches x 3.5 inches which sell for $25.


These are often called ATC or Artist Trading Cards.
These are sold but I can make one similar for you.





Contact Joy

or please, copy/paste, to your email account:
joygibat@cox.net

or call (405) 329-0862





Thank you for looking at my site!


Joy Gibat



Updated 2016 ©